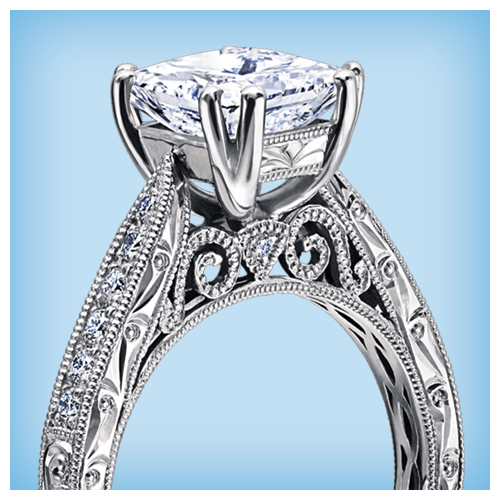 Finding the Right Jeweler
For a decision as important as this, it is crucial to have access to the right jeweler. Searching online can appear to be safe, but without the hands-on assistance of a professional jeweler you may be overpaying or getting a lower-quality diamond.
At Meadows' Jewelers we have ways to assure that you get the same quality you have seen at other stores for less money, or that you get a better diamond for the same dollar amount. By maintaining our #1 rating with the Jewelers Board of Trade, we have access to inventories of over 700 diamond vendors throughout the United States and abroad. Through the powerful Polygon search engine, we are able to find the absolute best values on a particular stone, based on exact parameters within the 4 Cs.

This also allows us to complete with the many internet sites that claim to have the best prices. With us, however, you will never have to pay up front to "see" a diamond and you will never be stuck with an outrageous shipping charge if you decide not to purchase the stone.
Go Back