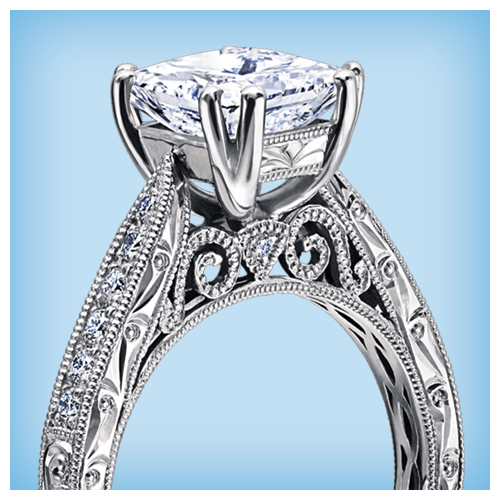 Where to Propose
When it comes to getting engaged, where you choose to pop the question is key to making it unforgettable. Whether in the warm comfort of your own home, a romantic restaurant, a tropical vacation, or the place where you shared your first kiss, keeping it creative is crucial. Here are a few suggestions to get the ball rolling.
Let Meadows' Jewelers Treat You to Jackson's Steakhouse - With its award-winning food and distinctive atmosphere, Jackson's Steakhouse is certainly a special restaurant to go down on bended knee. Let Meadows' jewelers help treat you to that meal with our special offer.

Sitting on the Dock of the Bay – Take your love to fancy meal with a gorgeous view at The Fish House. Whether you sit on the deck at sunset or go inside for a more upscale feel, it is bound to be a special spot for a Pensacola proposal.

Toes in the Sand – With stunning sandy white beaches, Pensacola offers the most picturesque location for an outdoor proposal. If your bride-to-be holds our sandy shore dear to her heart, then a Gulf-side engagement could be a memorable way to go. Try Fort Pickens or a quiet beach past Portofino.

Place of Importance – Go sentimental! Where did you meet? Where did you first kiss? Is there somewhere that's special to just you and your love? This is a milestone in your relationship, so propose somewhere meaningful to both of you.

Leaving on a Jet Plane – Go on a trip. Fly to an exotic beach. Cruise through Alaska. Take a break from the real world to ask for your love's hand in marriage. It will fun, unique and memorable!

Home is Where the Heart Is – Create a special evening in the privacy of your own home. It can't be your typical dinner in, so get ready to make everything special. Try using one of our romantic playlists or favorite local recipes. Check out Meadows' Jewelers' Romantic Playlist, Local Recipes, and Wine Selections.


Go Back
Continue