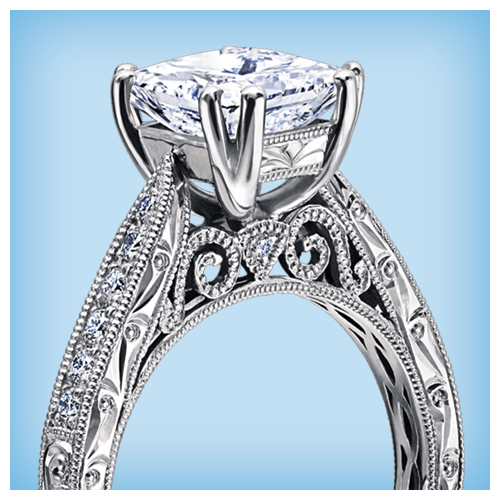 The Rules of Engagement
Test the Waters
When it comes to getting engaged, making it a surprise is part of the fun. This doesn't mean that you have to go into it blindfolded. Discuss marriage, family goals, and the future with your partner before you pop the question. As you know, there is more than one answer to "Will you marry me?" If you are unsure of that answer, you may be jumping the gun.

Make Sure You Are Ready
When it comes to engagement, being prepared is essential. Show your dedication by putting a lot of effort into the proposal. A spontaneous or last-minute proposal can seem like you're putting a casual spin on a life-long commitment, so get planning!

Meet the Parents
While it may seem old-fashioned, discussing your romantic intentions with your future in-laws is the polite way to go. Some families are more traditional than others, so gauging just how much they need to be involved is up to you. However, keeping her family traditions in mind will just add more meaning to your proposal.

Get Down on One Knee
It may seem dated, but this important gesture shows that you are willing to be vulnerable and to be there for her. While a lot of women probably don't realize it, they would like to have this symbolic tradition included in their proposal. So, when it comes time to proposing, get down on one knee!

Make it Special
You can read advice all day about popping the question, but nothing is more important than tailoring your proposal to the personality and desires of your love. What will be memorable for her? In what setting will she feel comfortable and excited? Should you involve friends and family? How would she react to a proposal on the beach? Make sure you have thought through every detail and considered what will make it special for her.

Have the Right Ring
You must be sure to have the ring when you propose. Remember, she will be wearing that ring and showing it off to family and friends, so make sure it's the right ring. Click here for advice about choosing the perfect ring for your bride-to-be. This is where you can count on Bob Meadows at Meadows' Jewelers to make sure that you get proper diamond education and select your perfect diamond and mounting.


Go Back
Continue